University of Stirling - Stirling - United Kingdom, Scotland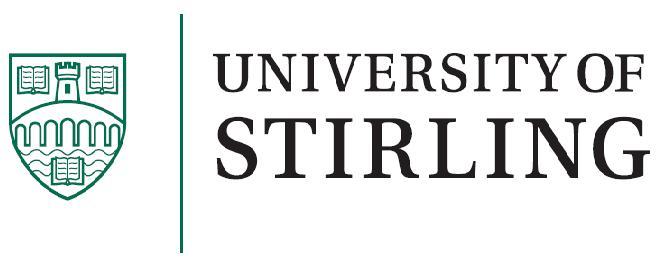 Diğer Üniversiteler
University of Stirling Hakkında
Stirling Üniversitesi İskoçya'nın Forth Nehri kıyısında bulunun Orta Çağ'dan kalma bir şehridir. Edinburgh şehrinin 50 km kuzeybatısındadır. Stirling Üniversitesi 1967 yılında kurulmuştur. Yaklaşık 12.000 öğrencisi vardır.
Tarihte çok önemli bir yere sahip olan Airthrey Kalesi de şu anda hukuk fakültesi olarak kullanılmaktadır. Ana Kampüsün dışında Inverness ve Stornoway şehirlerinde de eğitim verilmektedir.
<span style="\&quot;line-height:" 1.6em;\"="">Lisans bölümleri, Muhasebe, Ticari bilimler, İktisat, Finans, İdari Bilimler, Pazarlama, Turizm Yönetimi, Film ve Medya Öğrenimi, Gazetecilik, Sosyoloji, Biyoloji, Ekoloji, Çevre Bilimleri, Ticari Bilgisayar, Bilgisayar Bilimi ve Yazılım Mühendisliği diye devam etmektedir. Aynı zamanda sertifika programları da bulunmaktadır. Bu programlarda ana bölümlere geçis yapmayı kolaylastırır.
Adres: Stirling FK9 4LA Scotland UCAS Code S75
Telefon: +44 (0)1786 473171
Email: recruitment@stir.ac.uk

University of Stirling Öne Çıkanlar / Sıralamalar
İngiltere Sıralaması: 45
Öğrenci Akademisyen Oranı: 15.7
Öne Çıkan Mezunlar
John McLellan – editor, the Scotsman.
Grace Dent – reporter, author and television critic.
John Reid, MP – former Home Secretary.
Neil Brailsford QC – Treasurer of the Faculty of Advocates.
Sir Callum McCarthy – former Chairman, Financial Standards Authority.
Sir Bill Gammell – former Chief Executive of Cairn Energy plc.
<li style="\\&quot;color:" rgb(0,="" 0,="" 0);="" font-family:="" arial,="" sans-serif;="" line-height:="" 16.899999618530273px;\\"="">Dr Donald MacLeod – President and Chief Operating Officer, National Semiconductor Corporation.
University of Stirling Başvuru Şartları
University of Stirling Burslar
University of Stirling Programlar
University of Stirling Galeri / Video