Cardiff University - Cardiff - United Kingdom, Wales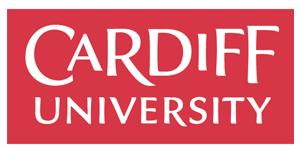 Diğer Üniversiteler
Cardiff University Hakkında
University of Cardiff, Galler'in başkenti Cardiff şehrinde 1883 yılında kurulmuş köklü bir üniversitedir. İngiltere'nin üst seviyedeki üniversitelerinden Oxford ve Cambridge'in de dahil olduğu Russell Group'ta yer almaktadır. 2007 yılında Tıp alanında Nobel ödülü kazanan Prof Sir Martin Evans da Cardiff üniversitesi School of Bioscience'ta görev yapmaktadır.
Cardiff'te sunulan eğitim konu başlıklarından bazıları Gazetecilik, Mimarlık, İşletme, Biyoloji Bilimleri, Kimya, Şehir Planlaması, Dişçilik, Bilgisayar Bilimleri, Mühendislik, Avrupa Çalışmaları, Hukuk, Matematik, Psikoloji, Fizik ve Astronomidir.
Adres: Cardiff, Wales, CF10 3XQ UCAS Code C15
Telefon: +44 (0)29 208 74000
Email: enquiry@cardiff.ac.uk

Cardiff University Öne Çıkanlar / Sıralamalar
İngiltere Sıralaması: 23
Öğrenci Akademisyen Oranı: 13.0
Öne Çıkan Mezunlar
<ul style="\\\\&quot;overflow:" hidden;="" color:="" rgb(0,="" 0,="" 0);="" font-family:="" arial,="" sans-serif;="" line-height:="" 16.899999618530273px;\\\\"="">
Professor Sir Martin Evans FRS – Nobel Prize winner in 2007 and Chancellor of Cardiff University.
Neil Kinnock – Former leader of the Labour Party and former president of Cardiff University.
Nathan Cleverly – Light Heavyweight world champion boxer.
Martin Lewis – TV and radio presenter appearing on Radio 1 and This Morning.
Huw Edwards – BBC News presenter and BAFTA award winning journalist.
Dame Mary Perkins – Founder of Specsavers.
Cardiff University Başvuru Şartları
Cardiff University Burslar
Cardiff University Programlar
Cardiff University Galeri / Video